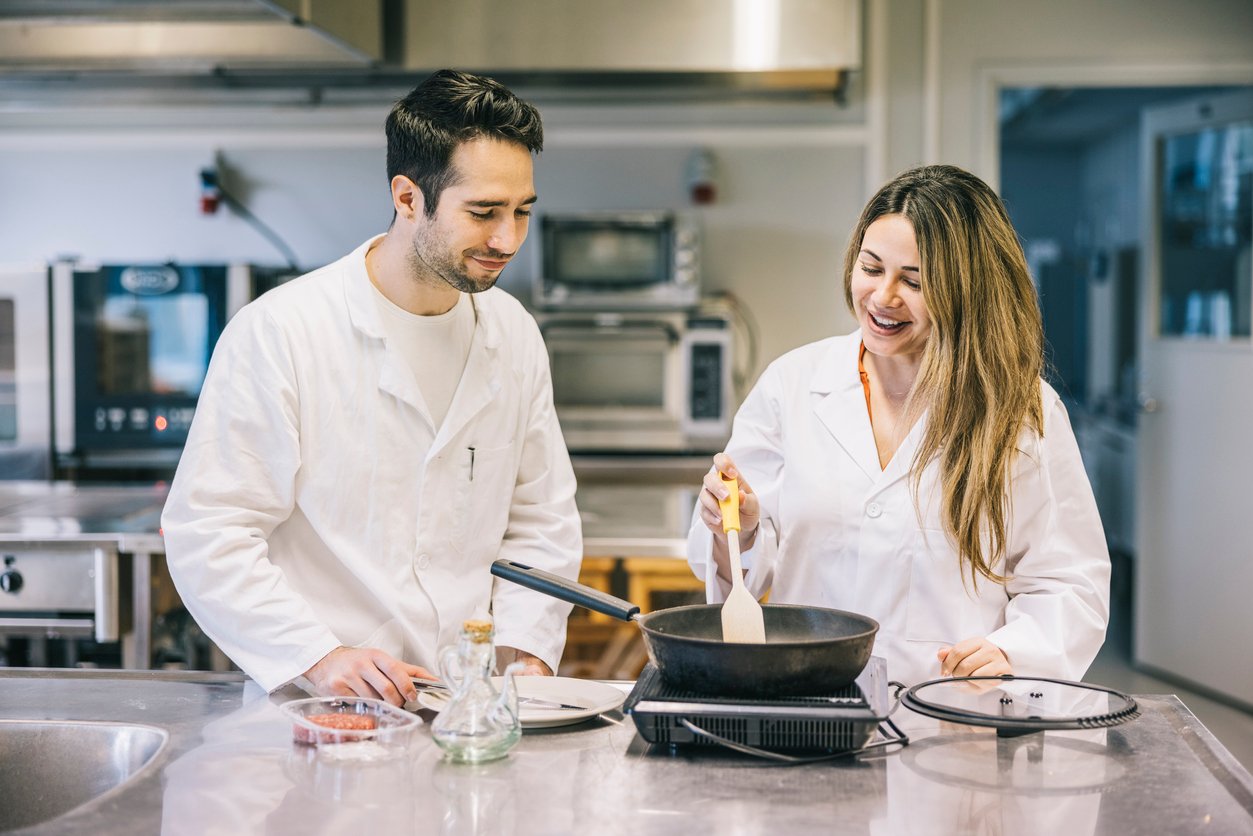 So often, excess inventory is seen by consumer packaged goods (CPG) companies as an embarrassing blemish. It's taken to mean that demand planners got it wrong, or that there was a failure of the logistics team to move goods on time.
In reality, a large part of the excess inventory problem is driven by innovation. As manufacturers bring new items to market, there are inevitably hits and misses. When the misses go unsold, they wind up in the excess inventory pile.
You can optimize demand planning and logistics ad infinitum, but you'll still end up with excess. If you don't, you're not innovating enough.
A packaging inflection point
Packaging is in a constant state of flux, with recent trends driving smaller pack sizes. Today, it's being looked at as even more important than ever, with CPG giants focused on driving innovative connected packaging, sustainable solutions, and consumer convenience.
Connected packaging
The idea of the smart label has been around for years, but many brands have struggled to get it right. Today, we're closer than ever to successful connected packaging. According to Appnova, CPGs are developing innovative uses for QR codes, RFID tags, and more that can provide additional nutrition information, engage consumers with entertaining content, and track expiration dates to reduce food waste. Similarly, connected packaging simplifies purchase tracking for consumers participating in loyalty programs. Think of it as the twenty-first century version of mailing in box tops to get prizes.
Connected packaging is also popular for product and ingredient traceability, whether that's managing potential recalls or giving consumers more insight into their food. Open Farm, for example, uses smart labels to see the source of ingredients from each product batch. According to MorganMyers, "64% [of shoppers] say they would switch from a brand they usually buy to another brand that provides more in-depth product information, beyond what is provided on the physical label."
Sustainability
Frequently recognized as a top trend in packaging, sustainability is front of mind for nearly every consumer goods manufacturer. Whether it's using recycled materials or driving down freight weights, they're finding new ways to reduce their carbon footprint, and for good reason. According to Bain, 45% of global emissions come from manufacturing and consuming products, and the top 10 sources of plastic litter are all in the consumer products industry. Per Appnova, "If you're not already making an effort to be more environmentally friendly, then you're falling behind the competition." The author cites Nestlé as an example, noting that they've made a public commitment to transition to 100% reusable or recyclable packaging by 2025. Take a look at Pepsi's efforts to create more sustainable packaging by replacing plastic rings with paper.
There's clear consumer demand here, too. On an episode of the Consumer and Retail Podcast, McKinsey's David Feber notes that their research has found consumers are willing to pay up to five percent more for sustainable packaging.
A matter of convenience
Manufacturers are also constantly striving to provide consumers with more convenient packaging solutions. According to Appnova, portable and on-the-go products are a huge opportunity in 2023. The article notes that single-serve, pre-made, and on-the-go foodservice products fit well with the modern busy lifestyle, and smaller formats cater perfectly to these kinds of consumers. In addition, more and more consumers are turning to e-commerce rather than shopping in stores, which provides a host of additional logistical concerns. In response, manufacturers are focusing on designing stronger packaging that can withstand the rigors of residential delivery, according to Amcor CEO and managing director Ron Delia on the McKinsey podcast.
These are hardly the only three areas of focus. Packaging designers are also finding ways to leverage materials to extend shelf life. And as packaging automation increases, manufacturers are finding that certain packaging types can be better automated than others. All of these factors are combining to create a rapidly evolving packaging ecosystem, and all those changes are resulting in increased excess inventory.
It's what's on the inside that counts
It's not just the packaging that's changing, but also the contents. In addition to the rise in private label brands and the availability of big data that allows companies to innovate faster than ever, there are three core areas of innovation that are taking center stage. Appealing to health-conscious consumers, diversifying offerings into new categories, and developing collaborative or co-branded items are all popular innovations in the current market.
The growth of healthy recipes
One trend that's surfaced repeatedly over the last several years is the push of consumers toward healthy options, sometimes labeled natural, organic, sustainable and healthy (NOSH). According to The Business Research Company, health-conscious consumers are driving a 13.7% compound annual growth (CAGR) in organic foods in 2023. In addition, brands are developing more low-calorie and sugar-free beverage options in order to meet consumer demand for healthier options.
Portfolio diversification
Brands are also expanding their reach into new categories in an attempt to reach more customers. PricewaterhouseCoopers points out that innovation into new areas is a good way to combat trade-downs. The consulting giant recommends that brands "expand into new and adjacent product categories to align with consumers' shopping habits and channel preferences." They cite alcohol brands moving into non-alcoholic beverages, and Pepsico developing powdered and tablet-form beverages as examples. Diversification can also mean acquisitions or mergers. PwC indicates that more than half of CPG companies see M&A as an important piece of their strategy for the year ahead.
Collaboration is key
One trend that's seen a spike in recent years is collaboration and co-branded items. Consultancy Mintel points out that there's an increased customer demand for co-branded snacks and frozen treats. Some, like candy-flavored soda or donut-flavored cereal, make sense. Others, like Eggo and Sugarland Distilling Company's "Brunch in a Jar Sippin' Cream" - a waffle-flavored liqueur – are a bit unexpected. Still others, like the Oscar Meyer Cold Dog or Peeps Milk, leave many of us scratching our heads.
Ultimately, innovation is a fundamental part of every successful business strategy. But it often comes with failures along the way.
Failure is part of the process
According to Nielsen IQ, approximately 30,000 new products are introduced on American shelves each year. But more importantly, only 30% will sustain or grow their sales in market during the first two years. The rest? Failures.
Food Navigator cites Harvard Business School professor Clayton Christensen with similar findings, saying that 80% of all new consumer product launches fail. Sure, many of these are start-up brands that never quite get off the ground, but plenty are new or redesigned products from well known household brands. For example, Tropicana's 2009 redesign has become infamous for its poor performance. Consumers rejected the modernized juice cartons and sales dropped 20%. By the time Tropicana backtracked and returned to their original packaging, they had lost roughly $50 million.
At the end of the day, every company is going to have innovation failures. No amount of market research, focus groups, and big data can prevent that. So while you should absolutely try to launch the most successful product possible, you should do so with the understanding that stuff happens. Then it becomes a question of how you manage that excess inventory.
To see how Johnsonville leaned on digitization to optimize their excess inventory, download the case study.