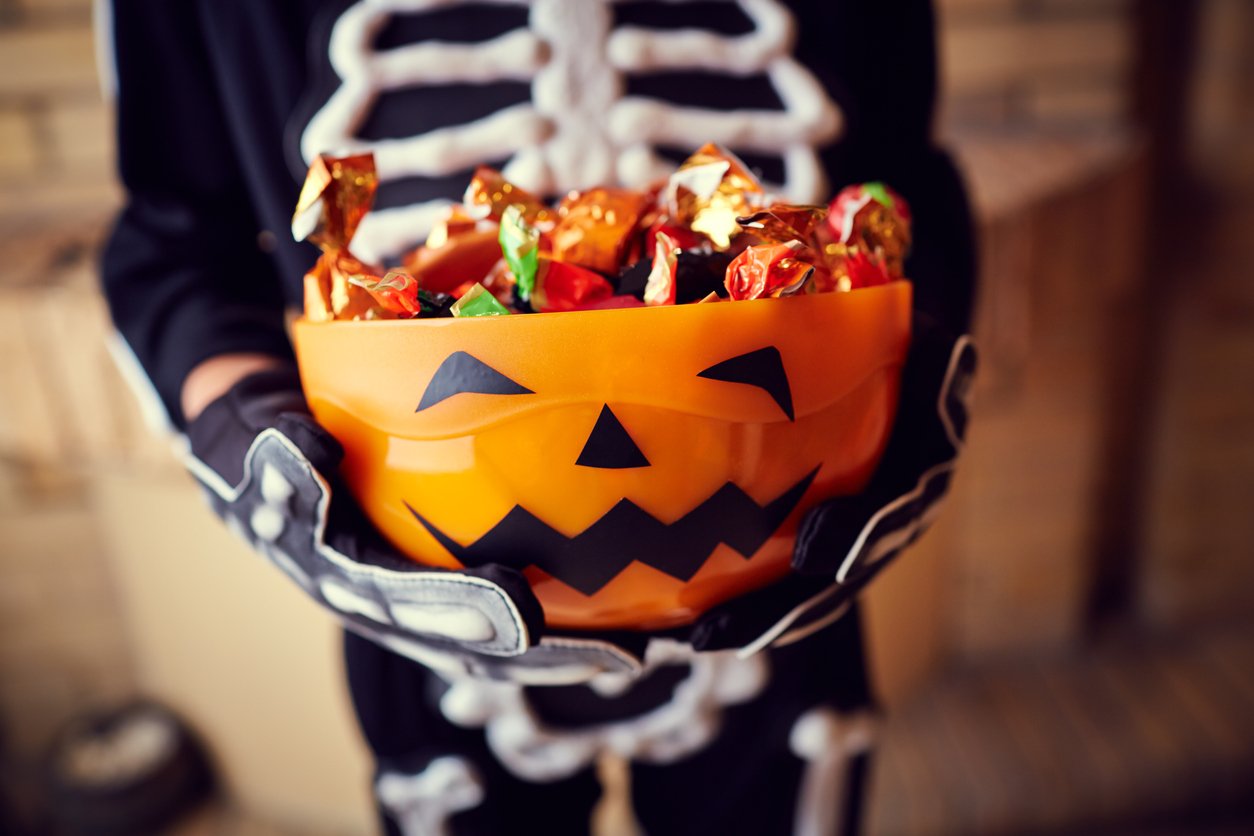 Halloween is the time for ghosts and goblins, witches and werewolves. It's also an extremely important season for retailers and manufacturers of seasonal goods, including candy and snacks. How well they manage their inventory can mean the difference between successful sales or missed opportunity. The last thing you want is for stores to be short-stocked until after the holiday has passed.
What keeps you up at night during the Halloween season?
So what's so scary about inventory management during a holiday season?
Excess inventory - If you're not careful, you can end up with a lot of products that are still good but are just taking up space at a distribution center and costing you money.
Seasonal products - The same goes for seasonal items: don't keep them around any longer than necessary. If it doesn't sell by the time the holiday season is over, then chances are it will just take up space in your warehouse instead of earning revenue.
Demand fluctuations - This can be an issue when demand changes suddenly or when there's a big increase or decrease in sales volume over time. Think of outside factors like weather conditions or economic circumstances that affect purchasing behaviors.
So with Halloween right around the corner and consumers preparing for festivities, manufacturers are preparing for excess and demand.
High demand for candy and sweets
Halloween and candy go hand in hand. After all, last year Americans spent $10.14 billion on Halloween products, $3 billion of which has been estimated to be spent on Halloween candy.
Halloween drove the largest increase in seasonal candy last year, with sales up 48% in 2021 compared to 2020. The holiday represents 13% of the candy category's total of $36 billion sales in the United States.
Now is a critical time for Halloween sales, as most purchases are made in the 6 weeks leading up to Halloween on October 31st. Most manufacturers will prepare for a season like Halloween up to a year in advance and start selling seasonal products 8 weeks ahead of the season.
Although demand for Halloween products is increasing, manufacturers still have to deal with the effects of a troubled supply chain.
Market-wide issues in meeting demand for Halloween candy
In Hershey's Second Quarter 2022 Earning Results, Hershey's CEO said, "We will not be able to fully meet consumer demand due to capacity constraints," even though the company is producing more seasonal candy for Halloween this year than last.
Hershey began producing their Halloween goods in the spring and prioritized year-round offerings instead of seasonal products to combat the shortage.
As consumers were able to resume more normal patterns in 2021, they purchased more sweets, reversing the trend of a slight dip in candy sales reported in NCA's 2020 report. Gum and mints played a big role in the dip due to fewer people going out in public. As demand for pandemic essentials like toilet paper and hand sanitizer has receded retailers are now looking to replenish empty shelves with products like candy.
Issues such as the pandemic and Ukraine-Russia war have caused ingredient shortages, labor constraints, and increased transportation costs, and more. In fact, American Licorice stated, "It's such a challenge right now to get ingredients that we are paying double, triple, quadruple just to get things, so we don't run out of candy."
Hershey expressed a similar concern citing the Ukraine-Russia war as a reason behind ingredient and equipment purchasing. "We're now starting to see bigger concerns relative to scarcity of ingredients, needing to leverage different suppliers at higher costs and price points in order to secure production, and then also the geopolitical environment has put certain strains on the business."
Excess Halloween products
With manufacturers concerned about meeting demand, excess inventory may play a smaller role this season. However, excess inventory will always be inevitable, so it's important to still have a plan for discounting inventory or donating it.
Now that we're into the Halloween season, manufacturers should be closely monitoring sweets sales. If sales are slower than anticipated, they must act quickly to find new distribution channels before November 1, when products will see a sharp drop in value.
Forecasting is a critical part of managing inventory and also one of the most difficult parts because there are so many factors that can affect sales and demand. Real-time monitoring is the next best thing to help stay on course or adjust the plan.
Don't be scared!
Halloween is a test of how well manufacturers react to rapid swings in demand. In order for businesses to succeed, they need to have a plan in place that addresses excess inventory with careful forecasting, thoughtful management, and good communication between manufacturers and retailers.
Although Halloween is the season of all things frightening - don't let excess inventory of seasonal products scare you.