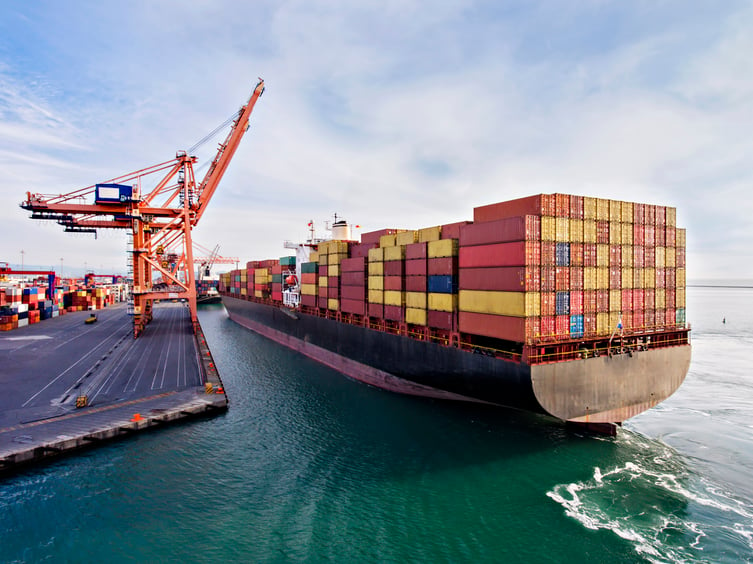 It's safe to say that there is a lot going on around the world these days. Today, we'll try to break down how the omicron variant and other current events, such as the Russian invasion of Ukraine, inflation, and a new subvariant, have an impact on freight and the global supply chain.
Impacts of omicron on freight
The omicron variant first showed up in the United States at the end of November 2021 and quickly became the dominant cause of infections, surpassing the delta variant. In addition to impacting the health of many, the new variant caused substantial obstacles in terms of freight and supply chain.
First of all, the new variant, which is highly transmissible, is causing an increase in cases aboard crowded ships globally, resulting in sick crews, worker shortages, and quarantining vessels for up to two weeks - even if the majority of crew members are vaccinated.
The Financial Post speaks to how "key seafaring countries including India, the Philippines and parts of Europe are being hit by big rises in infections," which is further impacting the global supply chain.
The Cass Freight Index, a measure of North American freight volumes created by Cass Information Systems, shows that while Southern Californian ports are decreasing the backlog of container ships waiting to unload, other ports, such as Charleston and Houston, are experiencing an increase in backlogs.
The Cass Freight Index also blames the omicron variant for the decline in shipment levels by railroad systems.
In terms of truck freight, the industry is still struggling with finding qualified laborers. The Infrastructure Investment and Jobs Act, signed into law on November 15, 2021, calls for a new pilot program created by the Federal Motor Carrier Safety Administration to allow people 18-20 years of age to operate commercial vehicles in interstate commerce to help alleviate this problem.
The good news is that the Cass report expects a 20% increase for all transportation throughout 2022. Additionally, the Cass Index has already shown improvements in February as compared to January and is expecting further improvements throughout March. However, shortages of parts and increasing energy costs, especially due to war-related effects, are still a cause for concern. We'll explore these topics in more detail later.
The Russia-Ukraine war further complicates the supply chain
There are long lines of cargo ships from Shenzhen ports to Los Angeles and Rotterdam, and we can expect that the Russian invasion of Ukraine will only add to these delays.
We'll most likely see Covid cases rise as the Russia-Ukraine war leads to crowded shelters and forced travel across borders. This potential increase in cases can further impact freight, especially in terms of energy prices, and contribute to slowdowns in the global supply chain.
Additionally, Russian forces are cutting off shipping routes, with ships struck and seafarers experiencing casualties. Missiles and airstrikes have destroyed Ukrainian cities and ports, bringing commercial shipping to a halt. In fact, about 140 ships are stuck in the Black Sea as a result of this. Ukraine relies heavily on shipping for its exports, as 70% of its exports are distributed via ships.
Additionally, 20% of the Ukrainian cargo is carried by airlines, but with airspace closures and fuel costs continually rising, some carriers are even imposing war risk surcharges.
Ukraine, (known as the 'breadbasket of Europe') and Russia are major exporters of grains, making up 29% of the global wheat export market. This will lead to food prices continuing to skyrocket and potential shortages of certain agrifood products.
In addition to decreased food exports, technology will also be heavily affected as both countries are top exporters of neon, palladium, steel, iron ore, and more.
The pandemic has already increased prices of raw materials such as steel, and with the war continuing, companies that don't have business associations with either country can still experience the impacts due to how convoluted the global supply chain is.
The shortage of these raw materials causes a downstream effect on parts and finished goods. For example, Volkswagen and BMW have closed assembly lines in Germany due to shortages of parts and Michelin is closing some European plants for some time because of the war.
Due to these issues, some companies may resort to decreasing their dependency on Russian and Chinese suppliers and focus on more localized sourcing strategies.
We can also assume that there will be increased competition for input materials, and some companies may respond by stockpiling - making the shortage problem worse for others and intensifying price increases.
The combination of airspace closures, shipping route blockages, decreased food exports, labor shortages, and more all illustrate how influential current events in other areas of the world can be on our global supply chain - not to mention all of the other unintended consequences of the war.
Inflation and fuel prices
With global inflation expected to increase from 4.3% to 4.6% in 2022 and Russia's invasion of Ukraine, we can expect energy prices to keep rising. Fuel costs have been at the highest price since the 2008 recession, with the average price of gas being $4.32 per gallon. LA County is experiencing the highest costs, with an average price of $6.02 per gallon.
While increased inflation and fuel prices will impact the poor, working-class, and middle-class Americans the most, a Wall Street Journal poll showed that 79% of Americans favored a ban on Russian oil imports even if that means energy prices continue to rise. While the United States banned the import of Russian oil on March 8th, the European Union is still debating whether to do so due to their dependency on Russian oil, which currently makes up 40% of their gas supply.
Another impact of increased fuel prices can be seen with food banks. Because of increased energy costs, food banks are struggling to transport food to people in need. Increased fuel prices make it especially difficult to reach rural communities, which are more disproportionately impacted by food insecurity than in urban areas.
In addition to rising fuel prices, inflation data also shows price increases in shelter and food. as grocery prices continue to increase, consumers are relying more on discount grocery stores and budgeting to help get them through this economic uncertainty.
Some businesses are responding by offsetting these costs to the consumer. Instead of increasing the costs of the product, companies are hiding the costs from the consumer by reducing the amount of product or volume - this is sometimes referred to as "shrinkflation." For instance, Doritos is including fewer chips in their bags, Gatorade decreased their bottles' volume from 32 to 28 ounces, and Charmin toilet paper is reducing their rolls by about 20 sheets.
You can read more about inflation and how it impacts manufacturers and discount retailers in our recent blog post.
A new omicron subvariant
Another thing to watch out for is a new subvariant of omicron, BA.2, that is spreading in Europe. We know from prior patterns that it's likely to surge in the United States after occurring in Europe - we are typically 3-4 weeks behind the UK in terms of surges. As of March 22nd, the CDC has announced that a third of covid cases in the United States are caused by this new subvariant, but it still seems unlikely that we will experience a major wave of new infections.
The BA.2 subvariant, as opposed to the omicron BA.1 variant, is more transmissible, however, our vaccines seem to have the same efficacy against BA.2 as the BA.1 variant.
---
In summary, the global current events are all impacting one another and will most likely influence your business. The pandemic, Russia-Ukraine war, and inflation are all driving up costs and complicating the global supply chain.
There are still a lot of unanswered questions, but it's important to stay up to date on these current events to prepare your business for the impacts as much as possible.
We've listed some of the biggest takeaways from the current event topics and how they may impact your business:
Freight challenges

may slow deliveries, leaving food and other CPG products with shorter shelf life

Raw material shortages

can cause manufacturers to close plants, resulting in shortages of finished goods

Reduced wheat exports

from Ukraine might drive up ingredient costs and/or slow production

Inflation and fuel prices

will continue to drive up prices, while also making consumers more cost-conscious