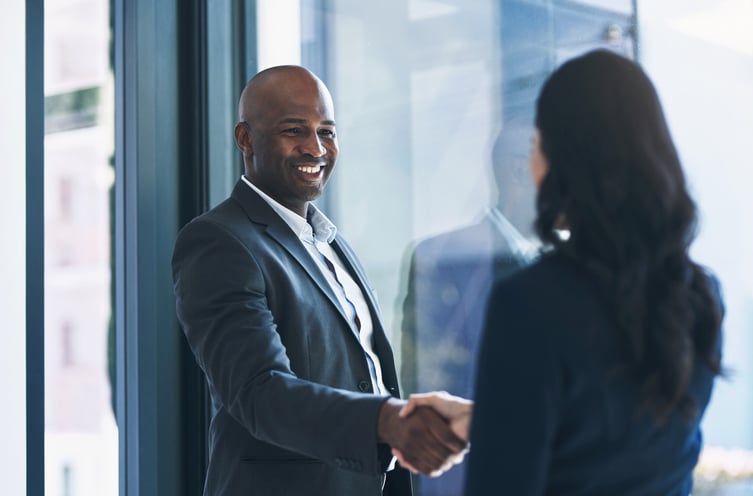 As a manufacturer, growing revenue, innovating your product mix, and keeping your retail customers happy is fundamental to running a successful business. But when you factor in the perishability of a product, it can add another layer of complexity to the CPG business model.
Perishability is relevant to a wide range of products that feature a date label or expiration date - whether it's food and beverage, health and beauty products, home supplies, or over-the-counter drugs.
So what are some of the complexities that businesses in these sectors should be paying attention to? Today, we'll review what a customer guarantee date is and how it impacts CPG manufacturers' relationships with their retail customers.
What is a customer guarantee date?
In general, it's critical to be on top of the various date attributes associated with a batch of inventory or a particular set of SKUs. While a sell-by, use-by, or best-if-used-by date is important information for consumers, it's especially important for CPG brands to be mindful of the customer guarantee date so as to ensure a healthy and mutually beneficial relationship with your retail customers.
So what is a customer guarantee date, what are some best practices you can employ to make sure your customers are receiving your product in a timely manner, and what are some options for when you're approaching or passing this date?
A customer guarantee date (CGD), sometimes referred to as the trade life guarantee (TLG), is the date by which a product must be delivered from a manufacturer to its customer, so as to allow A) the retailer an adequate amount of time to sell it and B) the consumer an adequate amount of time to consume it. In many cases, the CGD is determined by the expiration date of the product, though it should not be misconstrued as its expiration date.
For example, a can of soup's CGD may be 120-180 days prior to its determined expiration date, as it's common for consumers to keep these items in their pantry for a rainy day, and certain picky consumers may be turned off by a retailer selling shorter-dated products that don't afford them that optionality. Contrast this with fresh yogurt, which might have a CGD that is 25-30 days prior to its expiration date. More often than not, this is plenty of time for the average retailer to sell (and consumer to consume) this more perishable item.
How are customer guarantee dates determined?
Customer guarantee dates are typically agreed upon (contractually) between manufacturers and retailers. The date is set in place to make sure that retailers are not receiving older inventory and have enough time to sell the product to their own customers before the product expires. Retailers with more bargaining power often negotiate for a CGD that is as far from expiration (and as close to its original manufacturing date) as possible so as to maximize their time of selling it. Manufacturers, on the other hand, have a preference for less strict CGDs, as it affords them more time to manage this excess inventory when their demand planning models are off.
In the world of liquidation, discount retailers typically have shorter customer guarantee dates than traditional retailers, as they know they're able to negotiate discounts for inventory that is closer to its expiration date and sell it to customers who appreciate this price vs. shelf life trade-off. For example, your typical grocery store may have a customer guarantee date on shelf-stable grocery items of 90 days till the expiration date, while the discount retailer will set the customer guarantee date to be 30 days from the product expiration date. While this is much less time, it's still weeks or months in advance - and many consumers won't notice the difference!
When it comes to a manufacturer's products, there are a number of dates and restraints that you should be aware of when it comes to agreeing on a customer guarantee date, especially when factoring in shelf life differences across product categories and the geographic or logistical variations across plants and distribution centers. We'll save a breakdown of some of these factors for a future post. For now, we'll state that the best-run companies are those managing production and distribution against CGD and logistical constraints.
How do I manage around various CGDs?
In this age of options and seemingly endless choices, it's no surprise that common inventory management practices used for decades have been built around CGDs to help manufacturers navigate these obligations. In fact, a number of tools and technologies have been developed to help suppliers get their products in the market faster and avoid jeopardizing any contractual CGDs. Some of these technologies include:
Warehouse management systems
Enterprise resource planning (ERP) systems
Inventory management software
Supply chain management software
Aside from these tools, there are many other innovative ways that you can use to improve your supply chain to ensure your product goes to market on time. Advances in artificial intelligence (AI), radio-frequency identification (RFID) tracking, and climate-controlled transportation are changing the efficacy of meeting retailer demands.
An extension of these efforts are inventory management methodologies. FIFO (first in/first out) and FEFO (first expiry/first out) models are also being used by many companies as a way to reach consumers on time. Under a FIFO model, the products that have been in your warehouse the longest are being shipped out first. This model can be tricky if you don't have a robust warehouse management system (WMS) that allows you to rotate inventory and check each product's manufacturing date before being shipped.
Another challenge with the FIFO model is that it's based on how long the product has been sitting in a warehouse, without considering the remaining shelf life or destination of the product. Alternatively, the FEFO model ships products depending on the shelf life and destination - maximizing the quality of the product and minimizing the risk of loss in transit.
While these preventative steps are important, one of the more effective ways for navigating customer guarantee dates is to simply diversify your customer base and ensure you sell to a variety of retailers that have varying degrees of CGD flexibility. This is where an effective discount program can come into play.
Strengthening customer relationships
Although for most suppliers and buyers, a customer guarantee date is a common tool to use in managing inventory, it's also a great tool to manage your relationships. By being proactive, you are showing your buyers that you care about their satisfaction and building trust.
The effectiveness of the customer guarantee date relies on how well you adhere to it. If you fail to meet your promises, you risk losing not only that customer's goodwill but also triggering expensive clawbacks or reimbursements when the guarantee is missed.
Here's a checklist you can use to ensure you're using customer guarantee dates to your advantage:
Be consistent. By shipping your product on a regular cadence, you will build trust in your customer. In case external factors, such as shortages or inflation, are keeping your products from being delivered on time, customers are more likely to understand.


Create a resource. It can be helpful to create a resource for your customers that details your products and how many days prior to its expiration date the product will be shipped out to the customer.


Offer guarantees. When agreeing on a customer guarantee date, include what the customer can expect if the product arrives after the customer guarantee date. Will they receive a refund or a replacement? Does your customer know who to contact in these cases? Is there anything else you can offer to ensure your customer stays happy in the relationship?
Accommodate

products close to their ship-by or expiration dates. Consider lowering your product's pricing or opt to deliver the product vs having your customer pick it up.



To learn how current market trends are impacting your business, download our latest eBook:
The State of the Food Supply Chain.