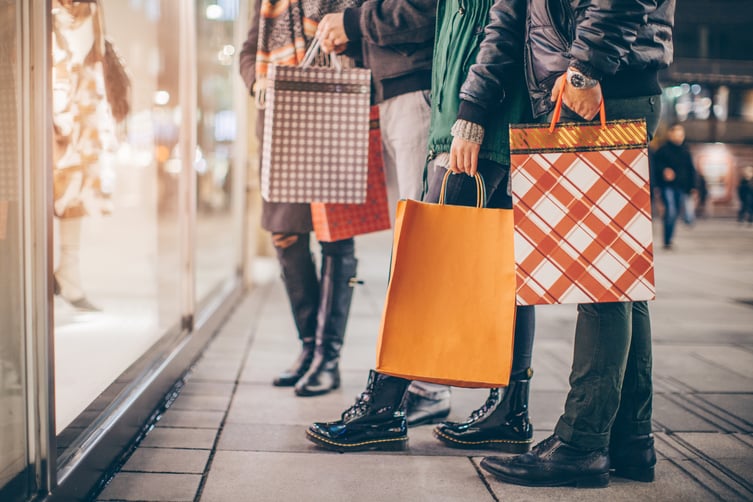 The holidays are upon us and shoppers and companies alike are smack in the middle of the busiest time of the year. While the holiday season is a time of great joy and excitement, it can also be stressful. With so many people trying to buy gifts and do their holiday cooking, retailers and brands are challenged with managing inventory levels and fulfilling orders in time for the holiday.
With shopping centers and grocery stores packed to capacity and consumers placing their last online orders, supply chain teams must be ready and resilient as demand spikes.
With so much at stake, it can be easy to overlook what's happening behind the scenes and what's driving this year's holiday trends, especially as this year is looking a little different with inflation and an uncertain economy. In fact, these worries surpassed COVID-19 as a more pressing concern this year as COVID-19 concerns decreased from 52% to 16% and economic concerns increased by 153%.
Here's what you need to know about the 2022 winter holiday season and how consumers, retailers, and CPG manufacturers are navigating supply chain complexities.
Inflation defining the 2022 holiday season
Inflation is still top of mind and impacting shoppers: the food manufacturing produce price index (PPI) increased 10.4% this year resulting in sharp increases in common products such as eggs (↑158%), grain (↑29%), and turkey (↑40%).
There are many factors at play that are impacting price increases and the recent potential rail strike illustrates just how supply chain disruptions are becoming the new normal.
"The nation's rail system plays an important role in the supply chain, including the movement of perishable commodities through the cold chain," says Lowell Randel, SVP of government and legal affairs, Global Cold Chain Alliance (GCCA). "Given ongoing supply chain disruptions and the persistent shortage of truck drivers, a potential rail strike would have significant negative impacts on the ability to efficiently move food and other essential products through the supply chain."
The rail strike was averted by a deal led by US President Joe Biden but the implications of the potential rail strike exemplify just how fragile the supply chain is and how a single disruption can create a cascading effect. As Biden signed the deal into law, he remarked, "In the event of a shutdown, my economic advisors report that as many as 765,000 Americans would have been put out of work… Communities could have lost access to chemicals necessary to ensure clean drinking water."
How inflation impacts shoppers
Not only are businesses impacted by inflation, but the way shoppers are going about preparing for the holidays is changing this year as well. Because shoppers are more concerned about the economy and inflation this year, it's impacting how they choose to shop. In fact, 37% of Americans said their financial situation has worsened since last year due to rising prices.
Holiday gift shopping trends
Consumers started shopping earlier this season and prioritized Black Friday and Cyber Monday compared to last year in order to find the best deals. With 49% of people expecting to spend less this season, they're also buying fewer gifts which shortens the shopping season from 6.4 to 5.8 weeks.
Although many shoppers will be purchasing their holiday gifts online, 65% said they will do more of their shopping in physical stores. While last year the big driver of in-store purchases was a result of wanting to experience in-store shopping after COVID-19, this year the driver is economic and shoppers can save by not paying for shipping and delivery fees. Jake Moskowitz from Emodo Institute stated, "2021 had most holiday shoppers feeling eager to get out and enjoy the physical shopping experience, but this year affordability is top of mind."
Holiday grocery shopping trends
In terms of shopping for holiday meals and parties, a November Consumer Digest, 84.51° found that:
65% of shoppers have been looking for sales, deals, or coupons 

61% are cutting back on non-essentials like snacks and candy

39% are purchasing fewer items on their grocery trips
This aligns with the statistic we referred to earlier that more shoppers are very focused on economic concerns this year. To emphasize this point, more shoppers are also turning to discount grocery stores than ever before. The CEO of Dollar General, Todd Vasos, explained that their core customers usually earn under $40,000 a year, but now shoppers with six-figure salaries are relying on discount stores amid inflation.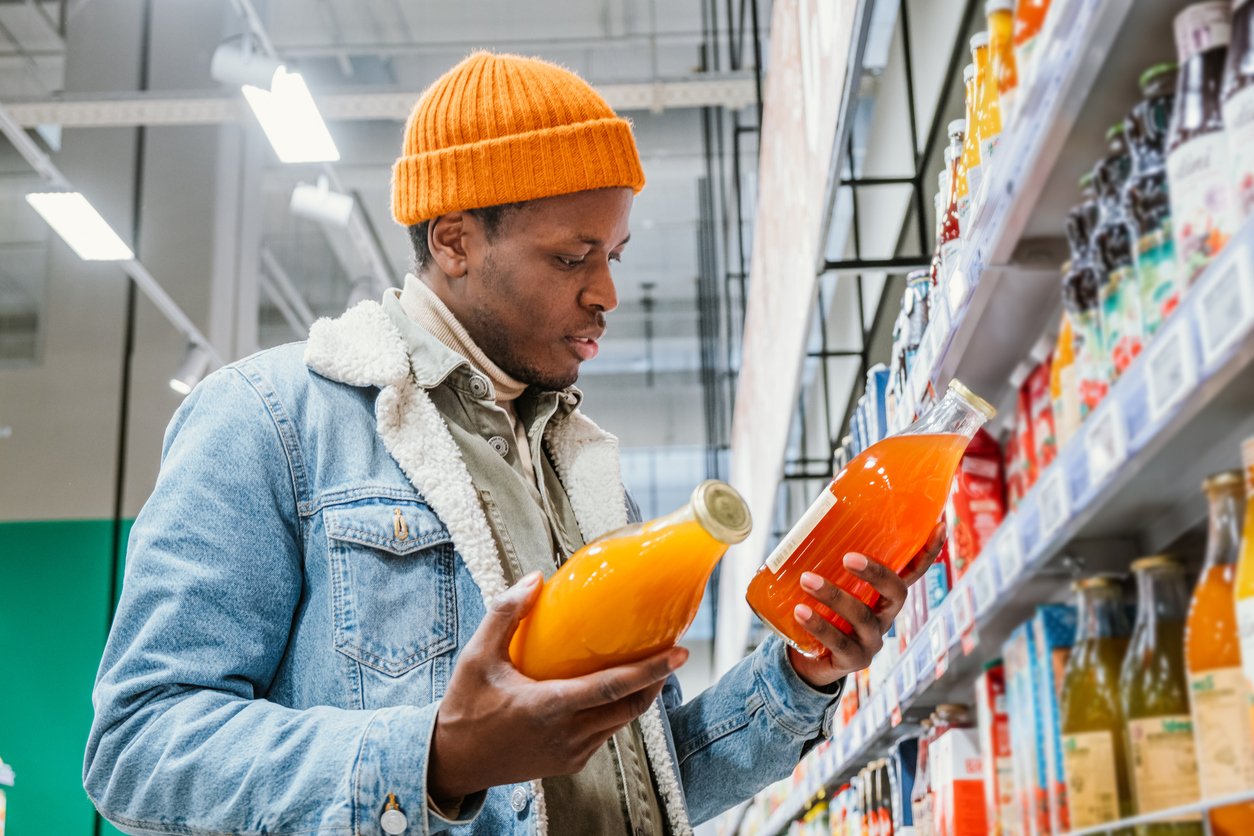 Similar to the trend of the majority of shoppers buying gifts in-stores, 70% of shoppers will also purchase their groceries in physical stores. One of the main drivers of this preference is the fact that the technology and equipment needed to keep curbside pickup and delivery orders fresh and frozen is lacking, which 89% of retailers agreed with.
Additionally, in this increasingly "instant demand'' society we live in, consumers expect fast results - and fast deliveries. In fact, 62% of people expect their orders to be delivered in under 3 business days. That's why companies like Dollar Tree and Sephora are using third-party delivery platforms like Instacart and DoorDash so they're able to compete with other large retailers that offer delivery services during the holidays.
How retailers and brands are managing this holiday season
Technological solutions
Despite inflation, retailers and brands are increasingly relying on technology to handle unpredictable supply chains, make their operations more effective, and improve customer service experiences.
This past year, retailers increased their IT investments by 59% and intend to continue with their investments over the next 12-18 months. The majority of the retailers also reported increased confidence in the ROI from their technology investments in their business. The investments include areas such as innovation, automation, and the re-evaluation of supply chains.
AI and machine learning to ensure seasonal items are in stock
Many retailers are leveraging AI and machine learning to ensure seasonal items are in stock. For example, Sam's Club uses AI and machine learning algorithms to predict inventory levels to keep up with demand while reducing food waste. The AI also allows associates to prioritize products that are low on stock and can analyze historical sales for optimized demand planning.
A 2021 Gartner survey shows that 49% of retailers have implemented or plan to implement AI over the next 12 months, illustrating that we can expect AI is here to stay.
Leveraging technology to sell seasonal products
Technology is not only helpful in making sure that seasonal products stay in stock, but also in selling the products. PepsiCo and Frito-Lay launched an immersive AR experience that allows shoppers to enter a digital Holiday Village to "try on" and purchase seasonal products like a Doritios-branded sled, Cheetos Snowflakes, Tostitos Red Trees, and a Smartfood Holiday Tin.
For those seasonal products that don't get sold at the end of the holiday season, manufacturers are using automation such as Spoiler Alert to sell out-dated inventory to discount channels in order to recover costs.
High Inventory levels
Factset data shows that retailers such as Walmart, Target, Amazon, and Best Buy have inventory levels significantly higher than pre-pandemic levels. Retailers are responding by leveraging promotions and discounts, particularly on electronics, home goods, and apparel. The high inventory level trend does not include food products that have a shorter shelf life and have been impacted by raw ingredient shortages.
However, having high inventory levels of non-food products doesn't necessarily have to be a bad thing - especially when you have it at the right moment. High inventory levels came in handy this Black Friday and Cyber Monday, where a survey showed there were no problems with shortages of goods during the well-known shopping weekend. As consumers are more likely to return to a store when they know their products will be available, some retailers are happy to continue stocking up. TJX, owner of T.J. Maxx, HomeGoods, and Marshalls has inventory levels 26% higher compared to last year and wants to continue taking advantage of the buying environment, and Lowe's plans to continue building out their inventory and even ordering their goods earlier than usual.
Advent calendars to sell inventory
Another interesting inventory trend that you may have noticed during your holiday shopping is the expansion of advent calendars - and not just ones made out of chocolate and candy. This holiday season, you can find advent calendars for your pets like Target's Fish 'Meowy Christmas', for toddlers with Walmart's Baby Shark Advent Calendar, for fishing enthusiasts with The Fishing Shop's tackle advent calendar, for beauty and skincare lovers with Ulta's 12 Days of Beauty Set, and even for luxury items like Saks Fifth Avenue's calendars ranging from $65 to $3,500.
The use of advent calendars is a great strategy for retailers to use in offloading their high inventory levels by introducing new products that people may not have discovered otherwise, getting an early-season holiday sale for those that want to gift the advent calendars at the start of December, and by bundling their inventory. Bundling inventory creates a margin opportunity and subtly encourages consumers to buy more since it's harder for shoppers to compare prices.
Online shopping and returns
While a majority of consumers are shopping in-stores in preparation for the winter holidays, online shopping and e-commerce is still very much at play.
Return concerns
The e-commerce boom, coupled with a stronger reliance on online shopping due to the pandemic, has led to increasing concern about returns. According to the National Retail Federation, on average, "retailers expect about 18%, or $158 billion, of merchandise sold during the holiday shopping season to be returned."
Due to the convenience that online shopping generates, shoppers frequently overbuy with the intention of returning certain purchases. The fashion industry is often the most vulnerable to this type of occurrence as many shoppers want to ensure they have the correct sizing or fitting.
According to Forbes, the cost associated with return logistics is one of the biggest expenses retailers face. And with 20% of inventory tied up in returns processes, handling returns is a logistics nightmare which is making many retailers re-evaluate their approach to returns.
Handling the returns nightmare
To understand just how serious the problem with returns has gotten, Coresight Research found that this year the rate of returns the weekend after Black Friday nearly doubled compared to last year. In an effort to avoid costs associated with returns, some retailers even opt to refund the customer and allow them to keep the items.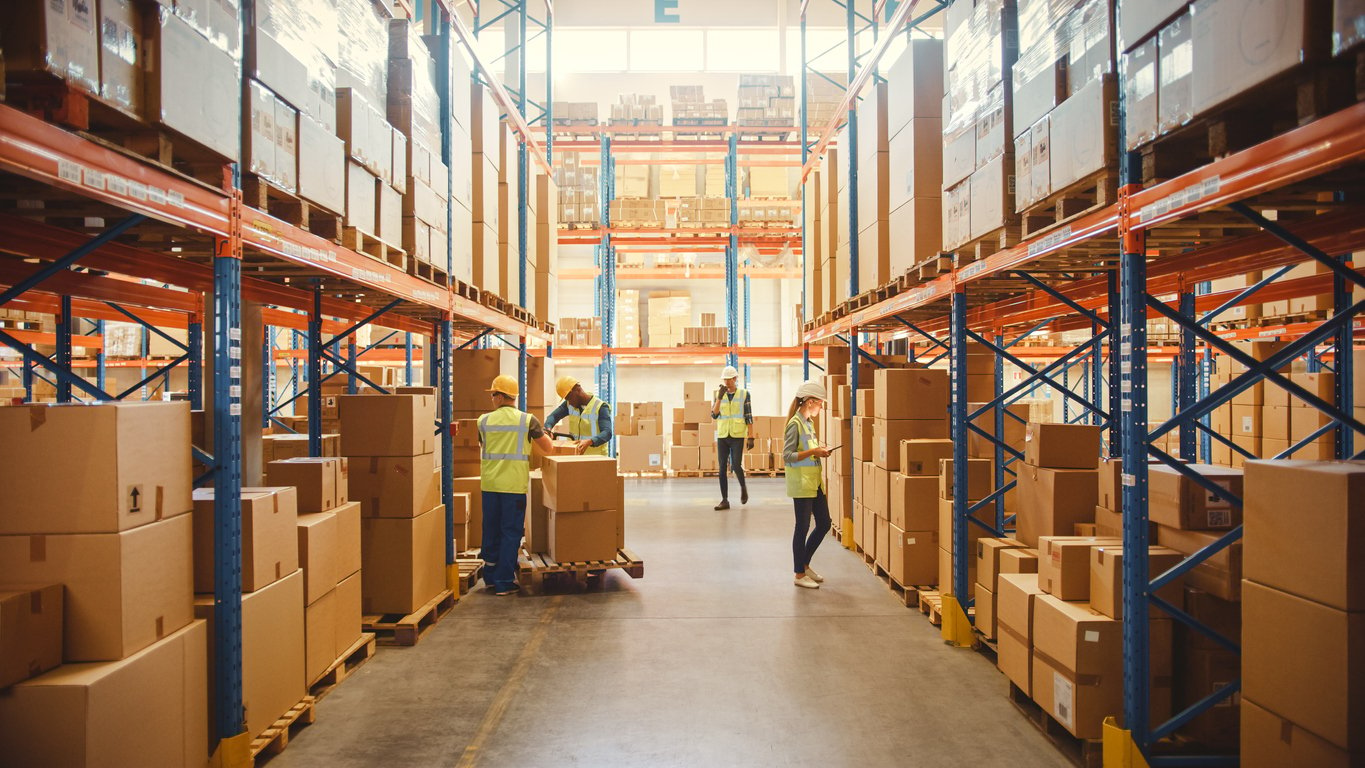 Some retailers are turning to AI agents to identify when a return is likely to occur before a customer places an order by looking at shoppers' web activity and at their cart to see if they have the same item in different sizes or colors.
Virtual try-ons are also on the rise, with Amazon and Snapchat partnering up this season to give shoppers a better idea of the items they are purchasing. In fact, clients of a similar solution, Perfitly, experienced an average of 64% fewer returns. One of Perfitly's clients, Macy's, credited their decreased return rate of under 2% to the feature, and Shopify also saw a 40% decrease in returns due to this technology.
Being more transparent about upcoming promotions and discounts is also a great way to minimize returns made by customers who purchased the item right before a sale went live.
Due to the increasing concern about returns, CNBC reported that this year, about 60% of retailers are re-evaluating and making changes to their current return policies. For example, Kohl's no longer pays for return shipping costs; Bath & Body Works limited their return policy down to 90 days and a $250 limit; LL Bean, Dillard's, J.Crew, REI, and Zara add a fee to returns made by mail, and H&M is testing out a new return fee for online orders.
While these fees can help encourage customers to not over-purchase or make returns, it's important to note that Optoro found that 60% of consumers opt not to shop with brands not offering free returns, and 95% stated that a poor return process would turn them off the brand for good.
Looking forward to 2023
Overall, the CPG supply chain is facing a number of challenges this holiday season, but retailers and brands are finding creative ways to adapt and meet the needs of their customers. Whether through the use of technology and AI or by adjusting their return policies, these businesses are showing their resilience and adaptability in the face of a rapidly changing market.
Find out how automating your closeout program can generate value for your business by downloading our research report, Technological maturity in the secondary CPG market.