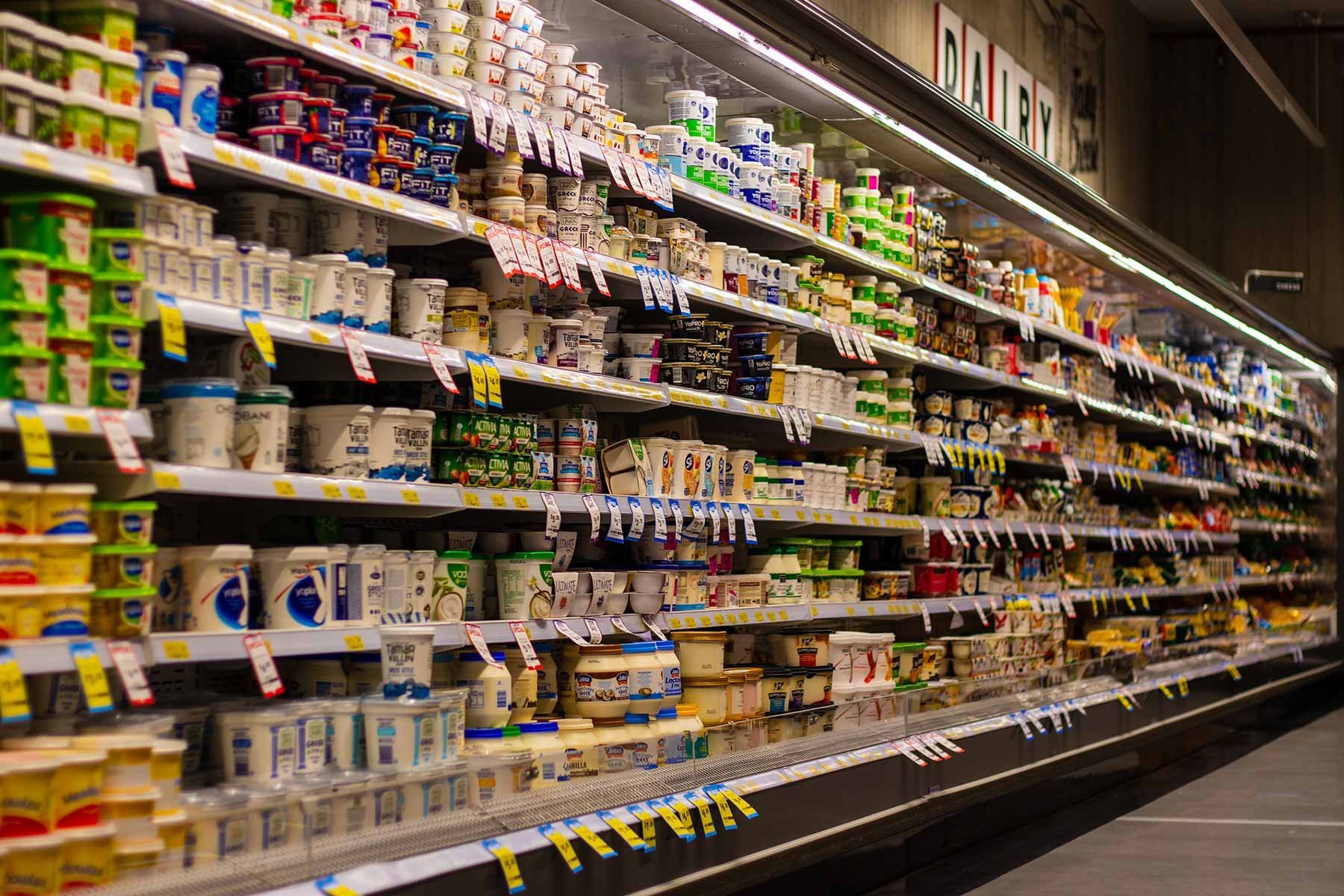 One of the toughest things about closeout sales in the CPG space can often be simply figuring out whose responsibility it is. Where in an organization the job sits, whether it's a dedicated role, and whether the company needs it in the first place are all important questions to answer.
Enter the closeout specialist.
Not to be confused with a liquidator, who often handles the offloading of any unsold inventory prior to dump or destruction, a closeout specialist focuses specifically on clearing out excess and short-dated inventory housed within a CPG manufacturer's processing plants and distribution centers.
What is a closeout specialist?
Sometimes referred to as an inventory closeout specialist, a liquidation manager, or an opportunistic sales specialist, a closeout specialist is a dedicated member of a CPG brand's sales or supply chain team who focuses on selling, donating or recycling inventory that hasn't yet sold - for any reason. Essentially, they're responsible for maintaining throughput of distressed or obsolete inventory. That can often include finding buyers; negotiating prices, order sizes, and delivery; completing the deal; and making sure payment is received correctly by the accounts receivable department.
Closeout specialists most often fall under the sales umbrella. After all, the biggest part of the job is selling inventory. Unlike traditional sales roles, though, closeout experts may or may not carry a quota or be paid on commission, nor are they often integrated into the company's trade promotions management processes.
What if we don't have one?
If a company doesn't have a dedicated closeout specialist, the responsibility could fall to a few different functional areas.
Sometimes the job can be a part of the supply chain team, specifically under inventory management. This seems logical for many companies. After all, inventory managers are responsible for maintaining sufficient inventory levels without overstocking. It would make sense for that person to also track short-dated inventory and decide what to do with it.
In other organizations, moving excess inventory can fall under the purview of sustainability. The sustainability team typically looks for opportunities to donate or recycle these products, but isn't typically involved in closeout and discounting programs.
In still other companies, there just isn't a formal process at all for liquidating short-dated inventory. Instead, it simply gets loaded onto a truck and driven to a landfill.
Where you put a closeout specialist in your organization ultimately comes down to your company priorities. Want to align with revenue growth and customer development initiatives? Sales is probably the best fit. Have a heavy focus on minimizing inventory write-offs and shrink? Supply chain might be the right place. We recommend taking a look at your top-level goals and letting that guide the organizational structure.
Who needs closeout specialists?
Nearly every company producing consumer packaged goods will see value from a dedicated closeout specialist and a formal liquidation program. Every processing plant and distribution center ends up with excess inventory from time to time. Whether it's a result of SKU rationalization and discontinuation, branding and packaging changes, or overestimated demand, it happens to everyone.
With a closeout specialist, you'll have an expert in house to step in and decrease the potential loss. Instead of resorting to recycling or landfill channels (which often carry logistical and disposal costs), you have the opportunity to sell into secondary channels and recover some of that value. In fact, when the Campbell Soup Company optimized their liquidation program, they were able to increase the sell-through rate of their discounted inventory by 36 percentage points.
Unfortunately, many companies are still throwing money away when they end up with excess inventory. By bringing a closeout specialist into the fold, you can turn that waste into direct value recovery.
Closeout in CPG
The CPG space, especially food and beverage, is prone to loss from distressed inventory. Put simply, CPG inventory is much more likely to be perishable, and unlike non-consumables, has a limited window in which it can be sold.
Another complicating factor is 'best by' dates and expiration dates. While these stamps rarely accurately reflect the safety of a product, most consumers treat them as hard and fast rules, rather than guidelines. We've written previously about the 2016 documentary Expired, which dives into the misleading nature of some date labels. Best by dates make it even more important to move short-dated inventory quickly and efficiently. Every day spent listing items, collecting bids, negotiating and delivering goods is a day closer to expiration. With a dedicated team member, this process can move more efficiently, getting more products into the hands of consumers.
Empowering your closeout specialist
Beyond simply hiring a closeout specialist, it's important to also make sure you're empowering them to get results, especially if they're working on commission. That means not only connecting them with the right internal team members, but also providing a formal system for them to use. With the right tools, you can maximize the productivity of your liquidation expert, yielding higher returns and faster turnaround times. As a bonus, a digital liquidation system also keeps things organized in the event of turnover or expansion in the team.
Spoiler Alert is the leading liquidation solution specifically dedicated to food, beverage, and consumer goods. With an extensive network of buyers, we help facilitate faster, easier sales of distressed goods and obsolete inventory. In fact, Spoiler Alert helped KeHE decrease their liquidation cycle time by 70%.
Want to learn more about the results Spoiler Alert could generate for your team? Check out our customer case study with Campbell's.