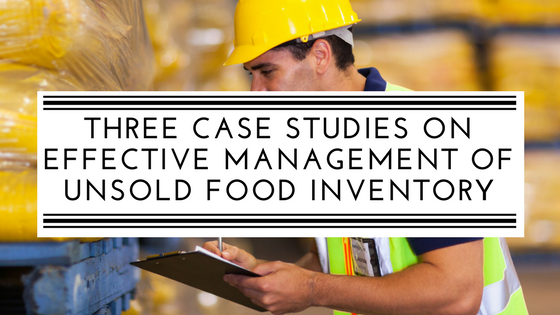 In a few months, Spoiler Alert will celebrate its three-year anniversary. When Emily, Ricky, and Marty first started the company, it was their shared interest in applying technology to a complex sustainability issue that drew them to the problem of food waste. They set out to develop a scalable solution that coupled value creation with food waste reduction.
Spoiler Alert's work is still driven by the same fundamental concept: utilizing a holistic management strategy focused on connecting unsold food inventory to its 'highest and best use' is the most effective method for reducing waste and recovering value from unsaleable products. We offer companies a business intelligence software and professional services model that provides capabilities like item-level reporting, benchmarking, and access to a national network of donation, salvage, and recycling outlets — all essential elements of a holistic strategy. And we feel strongly that this recipe supports our mission to empower businesses operating across global food systems to maximize sustainability, efficiency, and profitability.
Today, we're excited to be at a point to share real-world examples of how we're delivering on our mission. Below are three case studies highlighting key results that Spoiler Alert's partners have achieved. In each example, you will see that the value that is ultimately realized is much greater than a reduction in waste, and spans across business functions. Please read, share, and get in touch with any questions.
Spoiler Alert Case Studies



In 2017, a global food retailer partnered with Spoiler Alert to deploy a standardized approach for recovering value from its unsold inventory and reducing landfill-bound waste from its fulfillment centers.



A leading foodservice distributor deployed the Spoiler Alert platform at nine facilities across five states, standardizing its processes for managing unsold inventory and reducing the volume of food sent to landfill in less than a month.



A Top 5 wholesale food distributor operating a 500,000+ sq. ft. facility partnered with Spoiler Alert in 2016 and has sustained a 6x increase in tracked food donations and the accompanying enhanced tax deductions while significantly improving its reporting and traceability functions.