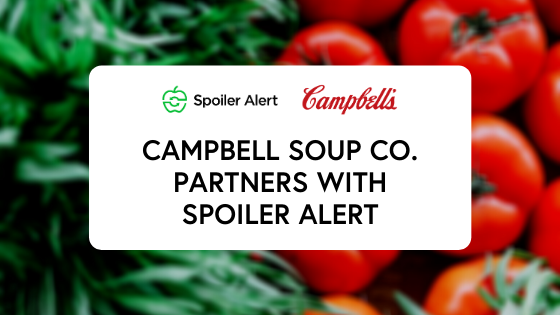 The Campbell Soup Company and its portfolio of brands represent some of the most recognizable names in the food industry and staples in households across the country. While Campbell has 150 years of sales under its belt and more experience with demand planning than most, part of its resiliency can be attributed to effective distribution and the cultivation of a wide range of leverageable diversion channels when faced with unforeseeable fluctuations in demand that result in surplus inventory.
Process improvements to Campbell's closeout sales program
Campbell selected Spoiler Alert's Sales Suite as its platform of choice to upgrade and optimize its closeout sales program within its U.S. Meals & Beverages division – which represents iconic brands like Campbell's, Pace, Pacific Foods, Plum Organics, Prego, SpaghettiO's, Swanson, and V8. Campbell's closeout sales effort requires continuous coordination among the company's demand planning, supply chain, finance, and sales teams, as well as with its network of value channel customers across the country.
Using Spoiler Alert's Sales Suite, Campbell introduced easy-to-manage workflows and analytics that enabled faster execution of its closeout sales program and optimized inventory sell through performance in late 2019.
Measurable liquidation improvements in less than 6 months
From its deployment of Spoiler Alert's Sales Suite in September 2019 through February 2020, Campbell took its closeout sales program to new heights and achieved higher inventory sell through rates, significant increases in productivity, and overall reductions in finished goods waste.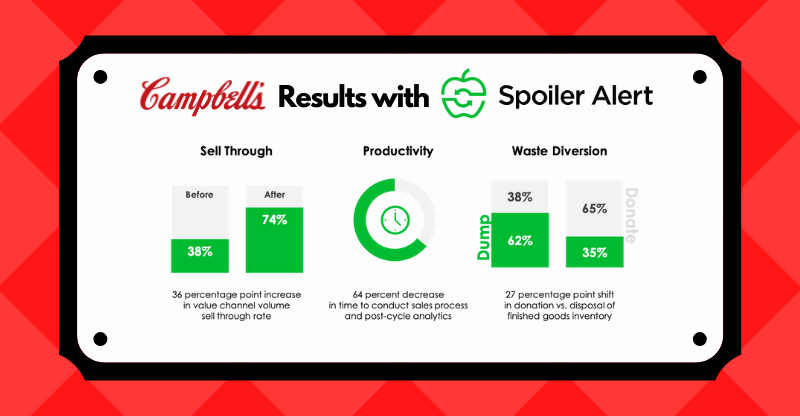 Learn More
Want to learn more about our partnership? Check out our downloadable case study to learn more about the results and how these time savings materialized for Campbell.