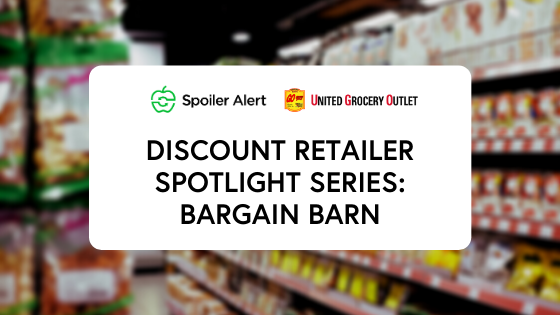 Spoiler Alert's Discount Retail Spotlight Series highlights outlets across the United States that partner with Spoiler Alert clients to purchase excess inventory. Discount retailers are critical partners for many of the world's leading CPGs, purchasing excess inventory opportunistically and providing affordable groceries, personal care products, and other essentials to millions of Americans each and every day. We're honored to partner with these businesses through the Spoiler Alert platform and are excited to share their stories.
In this installment, we highlight Bargain Barn, the largest grocery retailer with a focus on opportunistic purchasing in the eastern United States. We were fortunate to have had a Bargain Barn representative collaborate with us in writing this piece.
The Bargain Barn Team (Source: Bargain Barn)
For over 45 years, Bargain Barn has specialized in handling inventory imbalances, closeouts, packaging changes, close-dated products, factory seconds, and trial-run products. Bargain Barn has come a long way from its early days in the back of an antique store: today, the business employs 900 associates and operates 39 locations across Alabama, Georgia, Kentucky, North Carolina, Tennessee, and Virginia. Partnering with dozens of major manufacturers in the food and consumables sectors, Bargain Barn is a trusted and essential partner for many major food brands.
What categories of inventory does Bargain Barn purchase opportunistically?
Bargain Barn sources almost any inventory found in a supermarket across dry, refrigerated, frozen and non-food consumables. Bargain Barn specifically focuses on working with grocery suppliers on excess inventory. As a result, we offer customers a true grocery store experience by selling not only shelf-stable snacking and grocery items but also perishable inventory like fresh meat, produce, and dairy products.
Shoppers at Bargain Barn get a lot for their dollars, as shown in this $100 haul (Source: CouponingGirl)
Describe the Bargain Barn shopping experience:
Bargain Barn has a diverse range of customers who shop there regularly in search of exciting deals on great items. Because inventory can change daily, our shoppers enjoy a treasure hunting experience where they are regularly surprised and delighted by the inventory on offer at deeply discounted prices.
How has COVID impacted Bargain Barn?
Access to affordable groceries has increased in importance during the era of COVID. With all the economic obstacles consumers are facing, making their dollars stretch further on something as important as groceries is an important part of Bargain Barn's mission.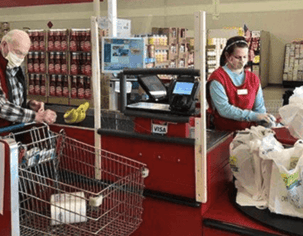 A Bargain Barn location in Tennessee (Source: Bargain Barn)
How has Spoiler Alert's platform enhanced Bargain Barn's ability to effectively work with suppliers and expand its impact further?
Spoiler Alert helps simplify the product offering and purchasing process for large, data-intensive inventory opportunities. Several of the larger suppliers we partner with use Spoiler Alert's software, which has made the process of offering on product and purchasing highly efficient.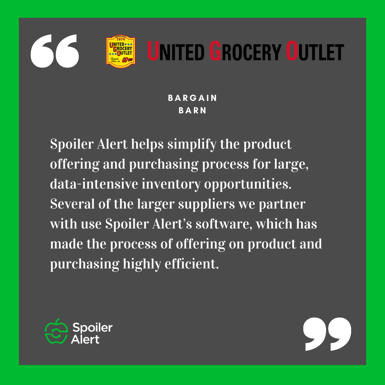 How does Bargain Barn view its role in fighting food waste in the supply chain?
There will always be a certain amount of excess in the food production supply chain, and having an outlet where overproduced product can get to consumers makes an important difference in eliminating food waste. The other benefit that brands may experience by partnering with a retailer like Bargain Barn is gaining exposure to new groups of potential customers.
What does an ideal relationship with an opportunistic supplier look like for Bargain Barn?
Bargain Barn's mission and philosophy towards supplier relationships is one of Service. We view our role as working together as partners with suppliers on liquidation opportunities. We live this mission by answering suppliers' messages quickly, creating solutions for their inventory needs, and executing the steps of processing and receiving the orders as easy as possible. By prioritizing effective communication and being easy to work with, we have been able to create hundreds of strong relationships with major manufacturers.