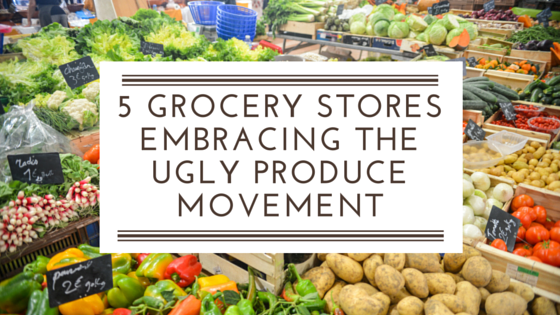 Could ugly fruits and vegetables help solve world hunger? Recently, National Geographic explored how six billion pounds of U.S. fruits and vegetables go unharvested or unsold often due to looks, which is enough to feed nearly 2 billion people.
In fact, the ReFED report showed that utilizing ugly but lovely produce could save 39 billion gallons of water, reduce greenhouse gas emissions by 422K tons, and potentially divert 266K tons of product from landfill by 2030.
Startups like Hungry Harvest and Imperfect Produce are working to educate consumers about the cosmetically challenged food, and supermarkets are responding to consumer demand by implementing programs to sell "uglies". Even a 2014 Harris Poll study from Sealed Air found that the #1 environmental concern for grocery shoppers was food waste.
Here are some grocery stores embracing the the ugly but lovely movement:
1) Intermarché
The trendsetter in the ugly produce space is Intermarché, who first launched their Inglorious Fruits & Vegetables line back in March 2014. The idea increased store traffic by 24% and prompted the supermarket chain to sell ugly cookies after such success with ugly produce.
Read more: Campaign metrics from Intermarché's advertising agency & a video that explores the idea behind the campaign
2) Hannaford
Maine-based Hannaford, which operates stores in New England and upstate New York, launched a trial program of misfit produce in early May throughout 14 locations in the Albany, NY area.
They will source ugly produce for "The Misfits" line and continue their current donation efforts of unsold produce to local nonprofits, providing a multidimensional approach to food waste reduction.
Read more: Ugly but lovely produce may be more nutritious & carry higher antioxidant content
3) Giant Eagle
Giant Eagle debuted their "Produce with Personality" program in five Pittsburgh stores in March, focusing on navel oranges, russet potatoes, peppers, and apples.
Read more: Giant Eagle Now the Largest U.S. Supermarket Selling Ugly Fruits and Vegetables
4) Loblaws
Canadian supermarket Loblaws also started offering discounted apples and potatoes in Ontario and Quebec stores under a private-label "Naturally Imperfect" line. The success of the program prompted the retailer to include peppers, onions, and mushrooms as part of the line too, with discounts up to 30% less than "normal" produce.
5) Whole Foods
Imperfect Produce announced a pilot program with Whole Foods in March, which began in April in a few Northern California stores as the company continues to work towards zero waste.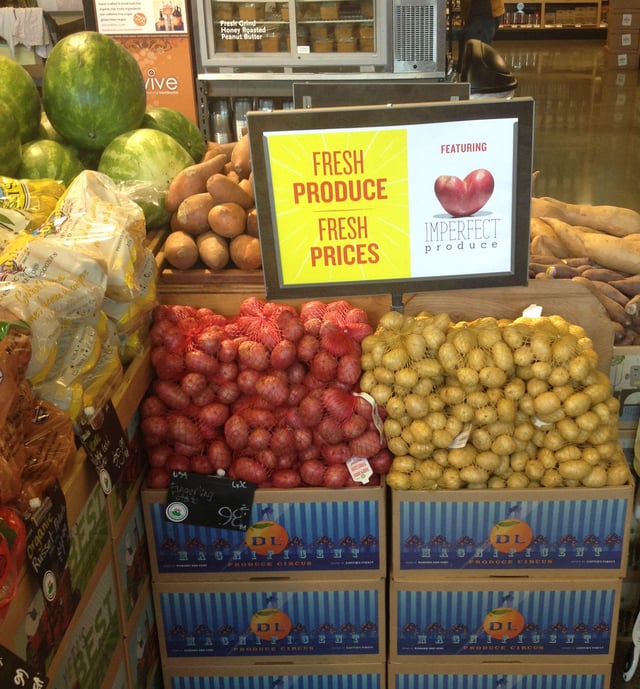 Interested in how Spoiler Alert could help you source ugly but lovely produce for your pilot program? Contact us for more information at info@foodspoileralert.com.