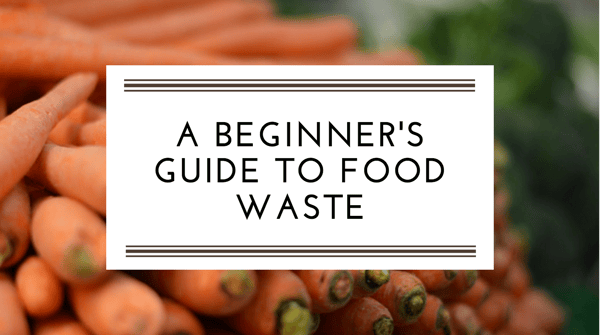 Want to learn more about the current food waste landscape but don't know where to start? Stay updated on the world of ugly produce, online awareness campaigns, and food waste legislation with our comprehensive resource: "A Beginner's Guide to Food Waste"
Here's what you'll learn in each chapter:
Chapter 1:

An Introduction to Food Waste

— A look at the national food waste reduction goal, U.S. Food Waste Challenge, Food Recovery Hierarchy, and the ReFED Roadmap.
Chapter 2:

Food Waste Legislation

— Information on the Good Samaritan Act, Food Date Labeling Act, and the enhanced tax deductions for food donations.
Chapter 4:

Toolkits

— Check out this list of documents, which covers a broad range of food waste topics: food donation, food recovery, gleaning, and food waste assessments.
Chapter 5:

Additional Resources

— Visit these websites for more information on how to reduce food waste.
Check out "A Beginner's Guide to Food Waste" now!
How can you help?
If you have a resource we should include, let us know! Our goal is to make the guide as comprehensive as possible. Comment below with your suggestions or general feedback.
Did you find value in the guide? We'd appreciate a share on social media.
Sample Tweets:
Check out @MySpoilerAlert's new resource — "A Beginner's Guide to Food Waste"

Click to tweet
Looking for an overview of the food waste landscape? @MySpoilerAlert just released this guide

Click to tweet