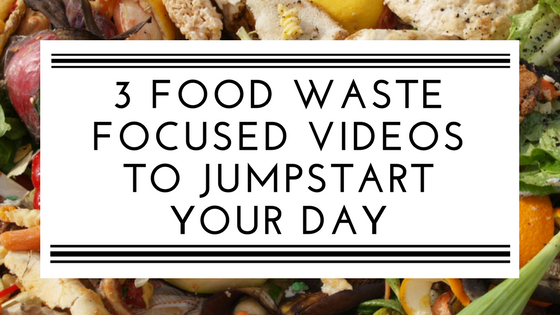 Food waste is no stranger to the big screen. From the eye-opening 2014 documentary Just Eat It to the newly released WASTED! The Story of Food Waste by Anthony Bourdain and the Rockefeller Foundation, feature-films on the mind-boggling amount of edible food that goes uneaten in this country continue to captivate audiences far and wide.
Despite being on a much smaller production scale, our team is constantly finding short, solution-driven videos that shed light on initiatives, programs, or companies targeting the food waste problem. Below are three such videos from recent months that caught our attention and got us excited, and we think they will do the same for you.
UN FAO: #ZeroHunger starts with you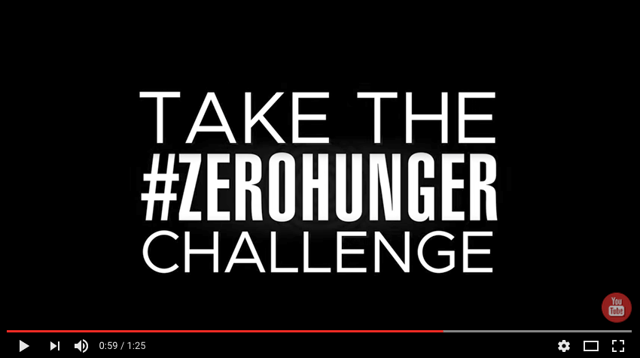 In 2012, former United Nations' Secretary-General Ban Ki-moon launched the Zero Hunger Challenge to bring together governments, civil society, the private sector, and the United Nations community for "collective impact in the area of food security, nutrition, and sustainable food systems." With hunger continuing to impact countries across the globe even as the world produces enough food to feed everyone, the group released this powerful video in May to re-encourage stakeholders to take the Zero Hunger challenge.
The New York Times: How Garbage Becomes 'Black Gold'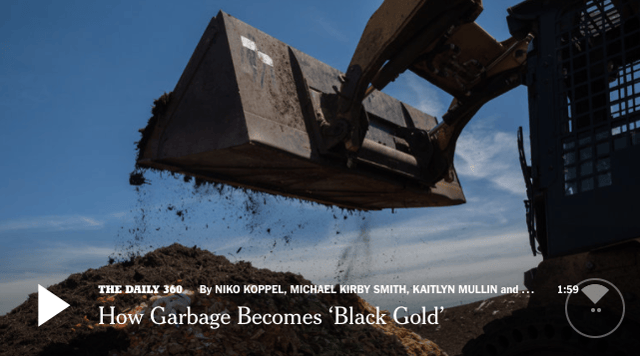 More than two million residents in New York City currently have access to curbside organics collection, and that number is expected to increase to over three million by the end of this year. In addition, legislation that went into effect in 2016 mandates that the Big Apple's largest food waste generators divert that material from the landfill. To inform city residents about where all that food goes once it is collected, The New York Times published a June article that breaks down the entire process in chronological order. The newspaper also put together this short video that gives a true 'behind the scenes' look into NYC's organics diversion program.
Mashable: Software is changing the way we tackle food waste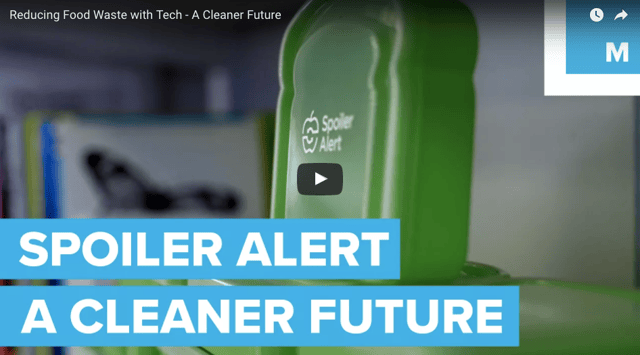 In July, Mashable, the global media and entertainment company that covers the tech industry, released a short video highlighting Spoiler Alert and our work with Sysco Boston. Over the course of two days, a small film crew went on the journey of surplus food as it was donated and transported from the Sysco distribution center to a food recovery organization and eventually to someone's plate - all facilitated through the Spoiler Alert platform. "Spoiler Alert stood out because it's a solution to food waste that scales," noted the video producer when asked why he chose the company as a focus for the project. "The potential impact felt massive - and was something that seemed to be able to create change from within the existing system."
Share your videos!
We are always on the look-out for informative videos to share with our network. If you have any recent videos that focus on food waste action, comment below or send us an email!